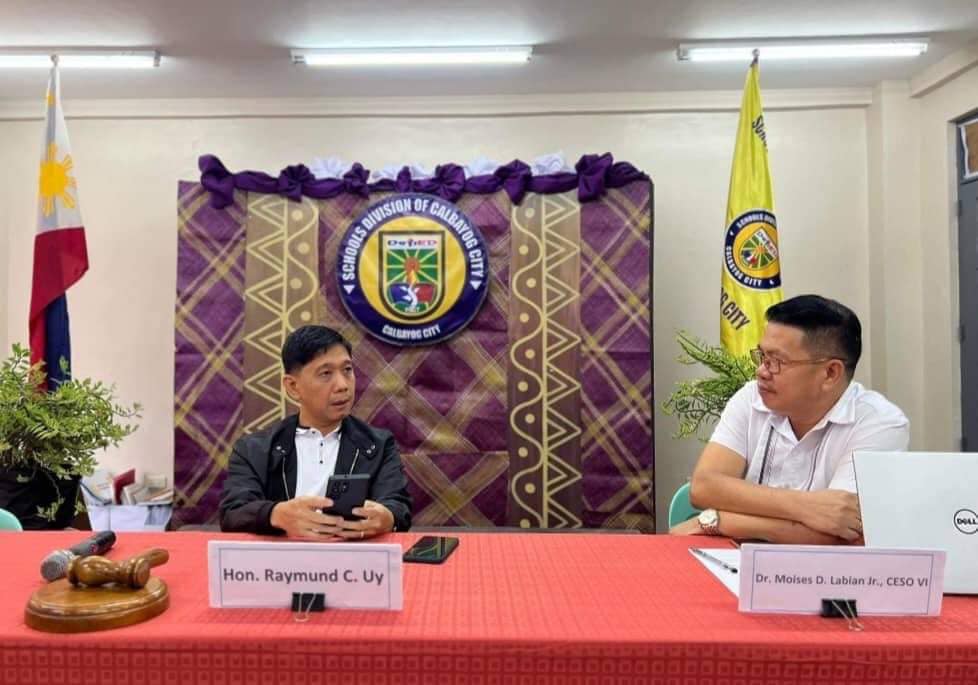 The Local School Board (LSB) of Calbayog City conducted its regular meeting at the Division Conference Hall last November 22, 2022.
In attendance were City Mayor Hon. Raymund C. Uy, OIC-SDS Dr. Moises D. Labian Jr., PTA Federation President Engr. Teodoro Amatosa, CCPSTA President Mr. Romeo D. Castante, NEU President/Representative Mr. Severino Laure, LSB Secretariat Mr. Gennerson Nabual, and Division Engr. Jordan B. De Veyra.
Salient matters relative to the strategic directions of the Schools Division of Calbayog City were discussed.
The LSB, thru its Chairperson Mayor Uy, expressed substantial support to the division. The inspection of the old division conference hall and the superintendent's quarters which was funded by the Local Government Unit of Calbayog capped off said convergence.